Organic Honey Collection
We are a union of beekeepers specialised in Raw & Cold-Extracted Honey. None of our honey is heated or pasturised, which means it retains the natural healing properties.

Our office is based in Umm al Quwain but we deliver all over UAE as well as around the word.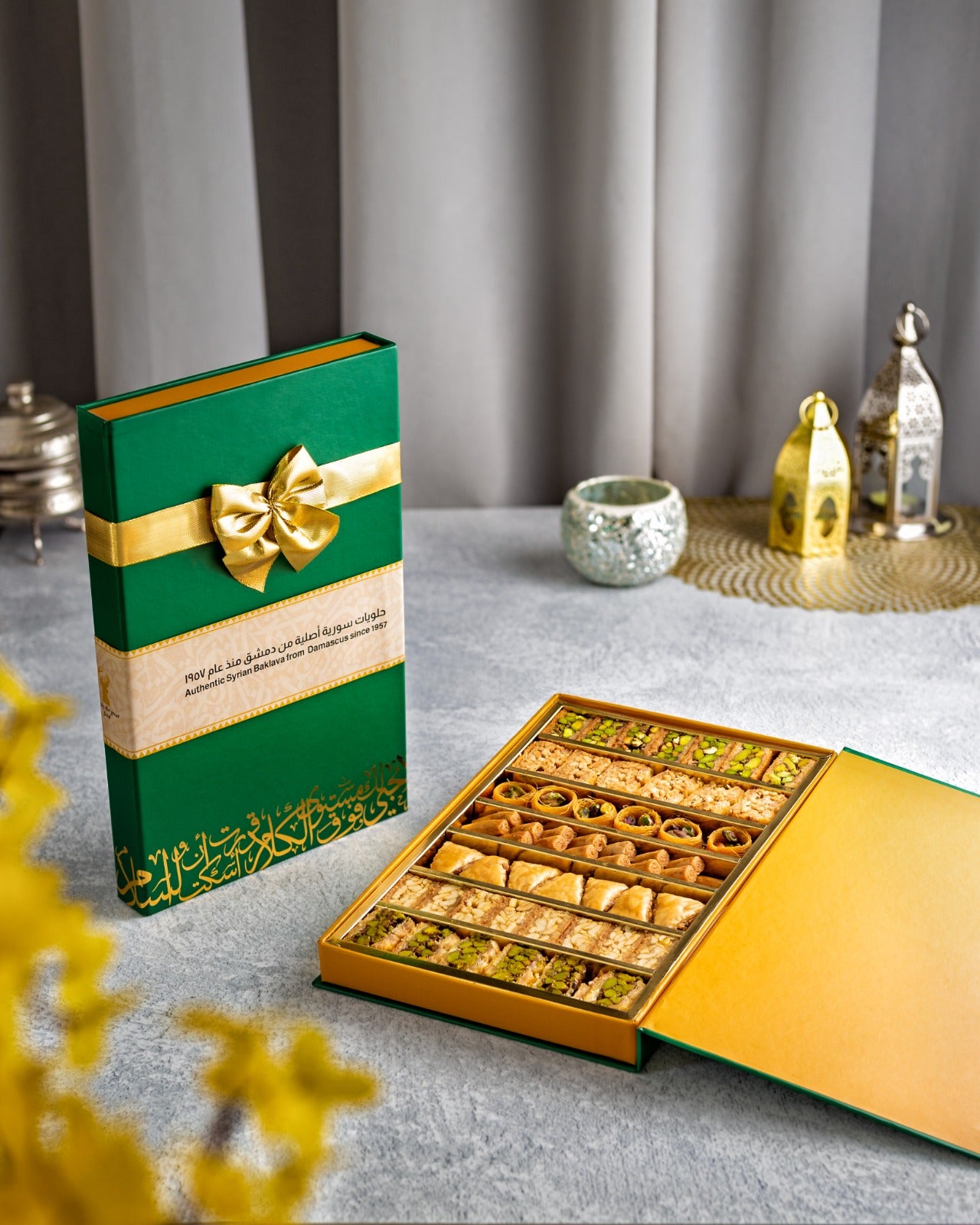 Syrian Baklava
We have partnered with a Syrian family from the city of Damascus who have been in baking business, making traditional Baklava since 1957.

We use the best ingredients which includes high quality dry fruits and pure desi ghee. Not just that, we are very generous with the toppings of cashews, almonds and pistachios which allows you to experience the traditional authentic taste of Baklava that has been passed on from generations. 
Shop Now
Cold-Pressed Oils
Heat destroys the medicinal and nutritional values of oils. Unfortunately most commercially available oils are extracted by using heat grinders. We use cold-pressed technique where seeds are pressed together through applying pressure. Although, less oil is extracted through this method but the process does not involve an excess amount of heat or chemical solvents, therefore cold-pressed oils retain their original flavor, taste, aroma and nutritional values.
Regular price

Sale price

AED 45 AED

Unit price

per

Regular price

Sale price

AED 35 AED

Unit price

per

Regular price

Sale price

AED 30 AED

Unit price

per

Regular price

Sale price

AED 30 AED

Unit price

per

Regular price

AED 18 AED

Sale price

AED 15 AED

Unit price

per
Pure Cow Desi Ghee
Regular price

From AED 45 AED

Regular price

Sale price

From AED 45 AED

Unit price

per
Traditional Panjeeri
Panjeeri is made from high quality Dry Fruits, Super Seeds, Arabic Gum roasted in Semolina and Jaggery.

We make it fresh everyday in our kitchen in Umm al Quwain. This is a very healthy and nutritious snack for mothers, students and elderly.

The ingredients in Panjeeri help soothe sore muscles, lubricate joints and reduce body aches. 

This tasty sweet also helps boost immunity and ward off seasonal infections including cold and cough
Shop Now
Meet Our Beekeepers: Uncle Masaud